Citizen Outlaw: From Gang Leader to Peacekeeper
Tuesday, March 3, Branford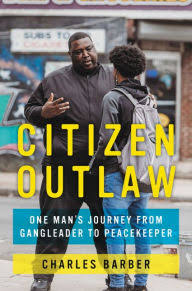 Join the Harvard Club for a truly special evening as we hear and learn from an extraordinary man, William Juneboy Outlaw III, subject of Charles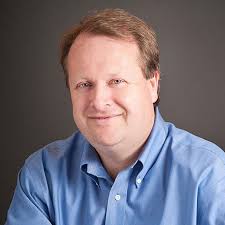 Barber's book, Citizen Outlaw. Charles Barber, AB '85, recounts the story of Outlaw's journey from a gang leader who controlled New Haven's streets as a teenager to a man in his twenties facing an 85 year federal prison sentence for murder to his reformation behind bars and finally, to his 10+ year mission to steer New Haven's young people away from his path. In the 10+ years that William Outlaw has been working with the city's young people, violent crime rate in New Haven has dropped by 70%.
We will welcome Mr. Barber and Mr. Outlaw to the beautiful Willoughby Wallace Memorial Library in Branford for a first hand account of Mr. Outlaw's journey and the stories behind this unique friendship and working relationship between author and subject.
Read a synopsis of Citizen Outlaw from Good Reads...
Limited Seating
This event is free of charge, but seating is strictly limited and we expect to quickly fill to capacity. Entry will be restricted to people who RSVP below in advance.
Light refreshments will be served.
When:
6:30PM - 8:00PM Tue 3 Mar 2020, Eastern timezone

Where:
Willoughby Wallace Memorial Library
146 Thimble Island Road
Branford, CT 06405
[ Get Directions ]
RSVP Here...
Look Who's Coming:
Bob Mazzone
Bruce and Maria Storm
Tami Christopher
CT Voices for Children
Liz Lightfoot
The Country School
Nadine and Richard Jerbi
Miriam Giskin
steve giskin
Andrea Sorrells
Choate Rosemary Hall
Peter and Carol Gibbon
781-361-3269
Carol Gibbon
Nicholas Stellitano
Dillinger LLC
Jennifer Tate
Timothy Tyler
Nehal Khokhar
HCSC
Anne Gallant
n/a
Christine Ferrucci
ELSM
Norman Fleming
Liz Swenson
Harvard Club if Southern Connecticut
Jodi Burns
Miriam Giskin
Rana Arshed Hafiz
Harvard Alumni for Education NYC
Henry Auer
Global Warming Blog
Kathryn Slanski
Yale University
Christine Dokko
Bryan Garsten
Yale University
Sarah Jancosek Torff
Alexandra Mack
Kurt Zeppetello
Lauren Caplan
William Kellett
Retired
Samantha DeGennaro
Joshua Onyango
Noah Stein
Evan Stein
Dolores Hayden
Yale retiree
Daren Anderson
Stephen Tracy
Connecticut Youth Forward
Saveena Dhall
Yale University
Carlos Yrayta
State of CT
Esterina Anderson
John Dubaz
Dinald Smart
Strstford Police
Dr. Sheila Kearney
Fairfield Univerdity
Alvin Tran
Shane Smith
Student
... a total of 45 guests.
Note: to opt out from this list please sign in, go to My Account and change your preferences under My RSVPs.