Global Networking Night - Thursday, March 16th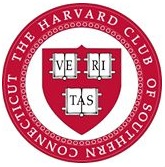 Harvard alumni and students across the globe are coming together for a night of networking. Our local event will take place from 6-8pm at The Trinity Bar and Restaurant in New Haven.
How tight is the Harvard network? Now's your chance to find out. Join us for this special evening and discover the benefits of the Harvard network. There is no cost to attend. We'll have a cash bar and complimentary snacks.
Please RSVP directly through the Harvard Alumni Association.
Click here to read more about Global Networking Night.