welcome to summer!
The Harvard Club of Southern Connecticut hosted our Annual Dinner on the evening of Wednesday, June 8th at Choate Rosemary Hall in Wallingford, CT. The following students were recognized and introduced to the Harvard alumni family.
CONGRATULATIONS TO THE INCOMING CLASS OF 2026!
*Brooke Jones; Ava Stone - Academy of our Lady of Mercy, Lauralton Hall
*Michelle Canas-Garcia -Achievement First: Amistad High School
*Penelope Hartogensis; Derek Osman; Pranav Pendri; Linda Phan; Henrik Torres - Choate Rosemary Hall
*Grace Liu - East Lyme High School
*Aiman Anuar - Engineering and Science University Magnet High School
*Marcos Ojea Quintana - Fairfield College Preparatory
*Jack Holland - Fairfield Warde High School
*Shealeigh Crombie - Greens Farms Academy
*Matthew Kotzbauer - Guilford High School
*Lucy Xu -Hamden Hall Country Day School
*Chris Ruano - Hopkins School
*Arezoo Ghazagh - Joseph A. Foran High School
*Tay'vian Laing - Kolbe-Cathedral High School
*Sadie Kargman - Taft School
*Logan Wilson - Torrington High School
*Eman Seyal -Trumbull High School
*Aly Fatima - Waterbury Career Academy High School
*Maddy Gates - Waterford High School
*Aidan Higgins; Aidan Pesce - Xavier High School
"LET ME TELL YOU, HARVARD IS IN LOVE WITH YOU"
Let me tell you, Harvard
Is in love with you.
Let me hear you whisper
That you love Harvard, too.
Keep those alumni glowing
In your eyes so crimson.
Let me tell you, Harvard
Is in love with you.
_____________________________________________________________________________________________________________________________________________
PLEASE ENJOY READING THE ALUMNI SPOTLIGHT
submitted by Don Beebe
Honorary Board Member, AB '72
MY HARVARD STORY
I was born in 1950 in Norwich, Connecticut. I was valedictorian of my high school class. My extracurricular activities in high school were class president, student council president, and statewide student council president. I also was very active in the 4-H program, in which I received national recognition in leadership, citizenship, and for my electrical project. I was also a very accomplished self-taught ventriloquist.
I applied to Harvard in the fall of 1967. This was in the era of the Vietnam War and the time when Barry Goldwater was running for President. I came from a very conservative "Yankee" background, out of a dairy farm located in Bozrah, Connecticut. My father owned a dairy farm and had an eighth-grade education, and my mother was a stay-at-home mother/farm worker with a couple of years of college. Both, however, were brilliant.
HARVARD COLLEGE, 1968 – ROTC / VIETNAM WAR
I entered Harvard in the fall of 1968. I originally thought that I was going to major in science. I enrolled in ROTC, not because I received a scholarship, but it was the height of the Vietnam War, and I did not want to go to Vietnam as a private, because it was likely that I would be drafted. I wanted to go into the Army as a 2nd lieutenant. I had an older brother who had gone through ROTC at Middlebury College, went to medical school, and ultimately served as a captain (doctor) in the Army in Europe, so, in some senses, I was following in his footsteps.
Being in ROTC in 1968 at Harvard was a very difficult experience. When I put my Army uniform on and walked over to the Divinity School, where ROTC had its classes, I was, at times, chased, called names, and ridiculed. ROTC was driven off the campus in that year, and I did not pursue it any further.
WOMEN'S RIGHTS MOVEMENT
From 1968 to 1972, Harvard and Radcliffe started the transition of relocating males and females on each other's respective campuses. This was also during a very active period of time of the equal rights movement. I started off living in Wigglesworth, and went to the old section of Quincy House in my sophomore year. I ended up in my third and fourth years in the new section of Quincy. Harvard's upperclassmen House became the dorms for some Radcliffe freshmen, and Radcliffe Quad became the dorm for some Harvard men.
Harvard was actually shut down in my freshman year by the antiwar movement. Harvard Yard was occupied at first by the SDS (Students for a Democratic Society)., then by stormtroopers and police. Many of my Harvard fellow freshmen were injured in a night raid by the stormtroopers and police.
The Harvard campus and surrounding city became a center for the antiwar movement protests, I feel, because having the demonstrations at Harvard created more media coverage nationally and worldwide.
The anti-Vietnam War protests continued on into other years. I have vivid memories of sitting in the cafeteria in Quincy House in my second year, which is on the second floor with the big glass window, looking down on Mount Auburn Street and watching demonstrators and police clash on Mount Auburn Street, directly below the cafeteria. At one point, I think, a projectile went through the cafeteria window. As I understood it, most of the demonstrators were not Harvard students; the antiwar demonstrators tried to use Harvard as a stage – although there were large numbers of Harvard/Radcliffe students involved.
I distinctly remember my parents telling me at one point that I should not be anywhere near the demonstrations, and I never responded, because the demonstrations were all around me and my dorm.
Part of Harvard Square was burned and looted during this period of time by either vandals or demonstrators.
My class, the Class of 1972, had an experience at Harvard which was not as normal as other classes, although it was clear to me in watching the COVID situation today and learning of how Harvard handled the national and worldwide events, such as World Wars I and II, that Harvard has been through similar events.
VENTRILOQUISM AND STUDENT GOVERNMENT
I had planned to be involved with ventriloquism and student government when I went to Harvard. However, ventriloquism seemed like a "play activity" in light of the intensity and severity of the national issues. The student government at Harvard at that time had people who ran for office who did so on the platform that said, "If elected, they would not serve." It was not the type of government or situation with which I felt comfortable.
GOVERNMENT MAJOR
I thought that I would major in Science, but I changed to Government because of the political world of that time. My focus was really on political philosophy. I dealt with the Federalist Papers and a great deal of core documents and political philosophers the Founding Fathers used to develop the U.S. Constitution. As I listen to the news now and the efforts being made by various political groups to use the documents such as the Federalist papers, in the election certification processes, I think back to what I was taught. I received great comfort in studying political philosophy in my time at Harvard during the Vietnam war, and I remember so many lessons I learned there that have helped me understand our government through the years.
MEETING MY WIFE
A very important, if not the most important, part of my Harvard years was the fact that it was in close proximity to Newton College of the Sacred Heart, now part of Boston College. My wife-to-be, Nancy O'Neil, was enrolled at Newton College. Nancy was from my high school in Norwich, Connecticut, but we started dating seriously in college. She was also a Government major, and we were able to talk about and attempt to understand the extraordinary events of our time.
UNIVERSITY OF VIRGINIA LAW SCHOOL
I was never drafted because I lucked out in the "lottery" system put in for the election of who would serve. My number was never reached in the year that my name was in. I graduated from Harvard and went on to the University of Virginia Law School. My wife was a year behind me, and she went to Harvard summer school so that she could graduate from Newton College at the end of my first semester of law school. We married during semester break. She came to Virginia and was accepted into the University of Virginia Law School. UVA did not accept women into their Law School until the year I entered, and Nancy was in the second class that had female law students.
Nancy and I had three wonderful years together at the University of Virginia in picturesque Charlottesville, Virginia. Although law school itself was very challenging, we both did very well there. We returned to Connecticut and to our hometown. Within a year, we opened our own law practice, Beebe and O'Neil. We have been practicing together since 1976, and we have been married for over 49 years.
My son, Daniel (Vice President of the Harvard Club of Southern Connecticut), who graduated from Harvard in 2004, went to the William & Mary Law School in Virginia, and joined our practice. He has been with us as a trial attorney for over 14 years.
My daughter, Lydia, who graduated from Harvard in 2011, lives in Needham, Massachusetts, and heads up human resources in the company for which she works.
As I indicated, my strong extracurricular activities in high school were leadership, student council, class president, the 4-H program, and ventriloquism. Those have carried through.
RETURN TO 4-H
I was asked to become a member of the New London County 4-H Foundation, which runs a 4-H camp in our county. I joined, and eventually became president of that Foundation in 1995. I have been the lead volunteer of the New London County 4-H Foundation since then, and continue to be. The camp has grown from a camping population of 300 to 400, to over 1,400, with expansion of the facilities to accommodate those number. I also run a program in the offseason called the Connecticut 4-H Teen Ambassador Program, wherein, before COVID, we had as many as 92 teens with whom we were working in the offseason. (This is one of the largest 4-H Teen Ambassador programs.)
My wife, Nancy, supports my efforts to be involved in that wonderful youth program, which is not limited to a farm-related program. Our program deals with making a child feel better about themselves, helping them to reach their potential along with workforce preparedness, citizenship, and leadership. I assist them to get acceptances and scholarships to schools of higher education, then careers. In my spot, I write many recommendation letters every year for our teens. I have had some of our teens who were on the waiting list at Harvard and accepted at Yale and many other institutions of higher education, received scholarships, and secured careers. My two children, Daniel and Lydia, were accepted at Harvard College with 4-H as one of their strong extracurricular activities.
VENTRILOQUISM
In the world of ventriloquism, I had completely stopped performing after my first year of college until my daughter was approximately six years old (in 1995), when I was asked to put on a program at the camp, which I did. When I came home, Lydia saw my puppet, and after I performed a little bit with her, she said that she wanted one. Lydia, my daughter, and I, ultimately ranked first at national and international amateur ventriloquist conventions and competitions. We have performed at many events, even alumni events at Harvard itself. I proudly have a custom-made John Harvard Statue puppet which has been at some Harvard events. I was also described as the most creative ventriloquist in America by a major ventriloquist puppet maker.
ALUMNI INVOLVEMENT WITH HARVARD
Because of the tumultuous years I had at Harvard, I, like many of my classmates, did not become as involved with alumni affairs as classes before and after mine had. My recollection is that I got involved with Harvard interviewing through a request by Emilie de Brigard, who was the head of the Harvard interviewing committee with the Harvard Club of Southern Connecticut. I am not sure if Emilie de Brigard found me, but she mentored me for years and continues to be an inspiration to me.
That kind interviewing request brought me to the Harvard Admissions Conference and Harvard weekends in Cambridge, Massachusetts, which she arranged for me to attend. I became very active at Harvard alumni events. I used a lot of the principles that I had learned through 4-H and my years on student council, to help the Harvard Alumni Association energize itself. I was selected a Regional Director for Harvard, I was cochair of an Ad Hoc Committee, which I helped create, that worked on energizing alumni activities at Harvard, and I ultimately became cochair of the Harvard Clubs Committee.
I coordinated interviews east of the Connecticut River, which I did for many years; I am not sure exactly how many, but it was somewhere between 15 to 20 years. It was a position that I enjoyed.
WHAT I RECEIVED FROM MY HARVARD EDUCATION
Although, as I said, it was a tumultuous time to be at Harvard from 1968 to 1972, it made my study of government and the philosophy behind politics real, as opposed to academic. The studies made me understand the issues of why we had our Constitution and its limitations on power are so important. I also got to understand the thoughts and concepts of the Federalist Papers and other core documents to our democracy's beginning, in a time when our democracy was being challenged, as it is today (in some senses. In the '60s and '70s, the United States was being challenged by the Vietnam protests and President Nixon, in a similar way as our country being challenged today.
I feel blessed to have been with the professors and classmates that I was with, and the discussions that we had relative to the issues of the day in the '60s and '70s in the context of what we were being taught was priceless.
Most importantly, Harvard's proximity to my wife, Nancy O'Neil's college had the largest impact on me. Nancy has since then been my wife, law partner and lifelong love and friend. We have had two wonderful children, Daniel Beebe '04 and Lydia Conway '11 (Her husband, Andrew, was a graduate of Lydia's class). Daniel, Lydia, and their spouses have given us two grandchildren each: Daniel in Aria, age 6, and Noah, age 3; Lydia in Georgie, age 2, and Brody, age 4 months. Both Nancy and I enjoy our roles as grandparents to our four grandchildren.
THE HARVARD CLUB OF SOUTHERN CONNECTICUT
I have immensely enjoyed my association with the Harvard Club of Southern Connecticut. There has never been a member of that Club whom I have not liked. I am particularly grateful for the fact that Emilie de Brigard remained as the head of the interviewing system for so many years, and included me in it. I am also grateful that I am still allowed to be an interviewer.
I have been amazed at the selfless dedication of our active Club members who have kept and keep our Club vibrant. In this regard, I particularly want to thank Ted Skowronski, Cindy Schoenfeld and Bob Mazzone, recent presidents. I am delighted with the current selection of our President, Nehal Khokhar. I want to personally thank the other officers and Committee Chair who sustain the Club.
I was asked by Ted Skowronski to be involved in the committee that was formed to create the internship program, which I think is one of the Club's great contributions to this area. It is so nice to see the funds raised by the Club's activities and endowments supporting Harvard students from this area to come back into this area and work for nonprofit agencies. This program has changed the image of Harvard and our Harvard Club in so many ways from that of a rich person's elitist university to that of a beneficent contributor to our community. It also provides experiences for our students to help them make career and life decisions. It is also special to see my son, Daniel Beebe '11, continuing and leading that program.
I have no idea what my life's story would be without my years at Harvard. I do know what my story is with Harvard and my background, and I am so grateful that I was privileged to go there and to continue to be part of it.
Interested in learning more about our club? Join or Renew Today!
Your dues and your additional support keep our Club strong! They support programs, such as the Harvard Book Prize and the Summer Community Service Fellowships help the club achieve its mission of promoting Harvard in Southern Connecticut and fostering excellence among young people in our communities. Please consider starting or renewing your club membership. Join us today...
Claim Your HarvardKey.
Your Harvard Login for Life

Click here to learn more about HarvardKey and then claim yours right at your fingertips.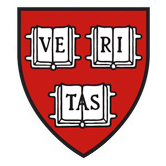 The club's spring newsletter should have arrived in your mailboxes. Happy Reading!