Congratulations to the Class of 2021
Katrina Gonzalez - Choate Rosemary Hall
Anselm Kizza-Besigye - Choate Rosemary Hall
Truelian Lee - Choate Rosemary Hall
William (Sam) Markowitz - Choate Rosemary Hall
Larisa Owusu - Choate Rosemary Hall
Mckynzie Romer - Choate Rosemary Hall
Cecilia Zhou - Choate Rosemary Hall
Seung (Sonny) Hwan - Taft School
Lauren Fadiman - Taft School
Kyle Salvatore - Taft School
Peter Morrisey - Naugatuck High School
Serhiy Sokhan - Seymour High School
Roula Kouvatas - Stratford High School
Josephy Matthew Pellegrino - Bunnell High School
Philip Geanakoplos - Hopkins School
William (Will) Hartog - Hopkins School
Kayla Johnson - Hamden High School
Rachelle Ambroise - Lauralton Hall
Griffin Burke - Cheshire Academy
Josh Stern - Guilford High School
Caleb Rak - Norwich Free Academy
We need interviewers. We need You!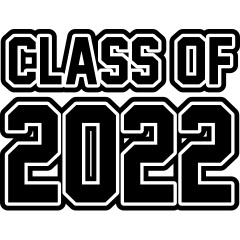 If you want to help us interview the amazing applicants to Harvard from southern Connecticut, don't wait...contact us today. Applications to Harvard are increasing every year, which is great news. If this trend continues, however, we won't have enough interviewers to meet all of these outstanding young people; a time-honored tradition for our club. If you can remember how pivotal your interview was to your Harvard experience, you will want to continue to "pay it forward" and give that same experience to the present-day version of yourself.
Don't wait. The Class of 2022 will be knocking on Harvard's door soon. Please visit our Interviewer page to learn more and get involved. Thank you for your much needed help!
Time to Join the Harvard Club
It's Membership Time. Join or Renew Today.
Your dues and your additional support for programs, such as the Harvard Book Prize and the Summer Community Service Fellowships help the club achieve its mission of promoting Harvard in Southern Connecticut and fostering excellence among young people in our communities. Please consider starting or renewing your club membership. Join us today...
Claim Your HarvardKey.
Your Harvard Login for Life

Click here to learn more about HarvardKey and then claim yours today.