We need interviewers. We need You!
If you want to help us interview the amazing applicants to Harvard from southern Connecticut, don't wait...contact us today. Applications to Harvard
are increasing every year, which is great news. If this trend continues, however, we won't have enough interviewers to meet all of these outstanding young people; a time-honored tradition for our club. If you can remember how pivotal your interview was to your Harvard experience, you will want to continue to "pay it forward" and give that same experience to the present-day version of yourself.
Don't wait. The Class of 2021 is already knocking on Harvard's door soon. Please visit our Interviewer page to learn more and get involved. Thank you for your much needed help!
Harvard Club Winter Social - December 1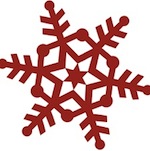 All Harvard Alumni Welcome
Mark your calendar for Thursday, December 1 and then get in touch with your Harvard friends and tell them to join you for the always-festive Winter Social. This year's venue is the Graduate Club, right next to the Green in New Haven. Join us for complimentary light food, wine and beer and ring in the holidays...Harvard style. Make sure you RSVP if you want to come so we can be ready for you. RSVP here...
Time to Join the Harvard Club
It's Membership Time. Join or Renew Today.
Your dues and your additional support for programs, such as the Harvard Book Prize and the Summer Community Service Fellowships help the club achieve its mission of promoting Harvard in Southern Connecticut and fostering excellence among young people in our communities. Please consider starting or renewing your club membership. Join us today...
Claim Your HarvardKey.
Your Harvard Login for Life

Click here to learn more about HarvardKey and then claim yours today.
Upcoming Events
FEATURED

6:00PM - 8:00PM Thu 1 Dec 2016