Harvard Club Winter Social
Thursday, December 7 in New Haven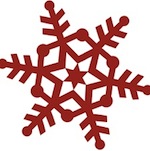 Take some time before the holiday season really gets busy to enjoy the company of Harvard friends. The club is holding its annual Winter Social on Thursday, December 7 from 6:00 - 8:00pm at the Graduate Club in New Haven. Good friends, light food and cocktails and plenty of good cheer will get your season started right. Gather your Harvard friends and make your way to the Graduate Club for this always full and festive event. The Winter Social is a FREE event, but we ask that everyone RSVP well in advance so we can plan for a smooth and enjoyable evening (and so we don't run out of food!). RSVP for the Winter Social.
Time to Join the Harvard Club
It's Membership Time. Join or Renew Today.
Your dues and your additional support for programs, such as the Harvard Book Prize and the Summer Community Service Fellowships help the club achieve its mission of promoting Harvard in Southern Connecticut and fostering excellence among young people in our communities. Please consider starting or renewing your club membership. Join us today...
Claim Your HarvardKey.
Your Harvard Login for Life

Click here to learn more about HarvardKey and then claim yours today.