Time to Join the Harvard Club
It's Membership Time. Join or Renew Today.
Your dues and your additional support for programs, such as the Harvard Book Prize and the Summer Community Service Fellowships help the club achieve its mission of promoting Harvard in Southern Connecticut and fostering excellence among young people in our communities. Please consider starting or renewing your club membership. Join us today...
Is Cambridge Ready for the Class of 2020?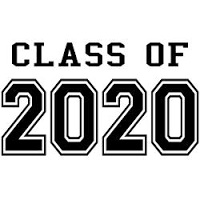 Here are the numbers: Over 350 applications; 26 admitted; 24 matriculating; a yield of 92%. All are impressive numbers and reflect not only the high quality of students in the southern Connecticut area, but also the enduring popularity of Harvard and the incredible effort put forth by the club's Schools Committee and our small army of alumni interviewers.
Presenting the Class of 2020:
Hakeem Angulu (Choate)
Maria Boyle (Lyme-Old Lyme HS)
Stephanie Chan (Choate)
Camiren Carter (Waterford HS)
Keziah Clarke (Choate)
Ashley Gong (Newtown HS)
Philip Geanakoplos (Hopkins)
Sam Guillemette (Griswold HS)
Claira Janover (Branford HS)
Zach Kastenhuber (Choate)
Jacob Klegar (Choate)
Hannah Lemmons (Choate)
Adham Mequid (Choate)
Tawanda Mulalu (Taft)
Jason Rose (Choate)
Connor Sakmar (Daniel Hand HS)
Michael Scott (Fairfield Prep)
Matthew Spence (Hopkins)
Grant Stone (Fairfield Prep)
Mikael Tessema (Notre Dame, Fairfield)
Rachel Tropp (Trumbull HS)
Nichlas Vranos (Hopkins)
Shangda Xu (Cheshire HS)
Michael Zhou (Hopkins)

Claim Your HarvardKey.
Your Harvard Login for Life

Click here to learn more about HarvardKey and then claim yours today.

We always need interviewers! Can you help?
Interviews for the Class of 2020 are completed, but that doesn't mean we don't want to hear from you. If you want to help us interview the amazing applicants to Harvard from southern Connecticut, don't wait until the fall...contact us today? Applications to Harvard
are increasing every year, which is great news. If this trend continues, however, we won't have enough interviewers to meet all of these outstanding young people; a time-honored tradition for our club. If you can remember how pivotal your interview was to your Harvard experience, you will want to continue to "pay it forward" and give that same experience to the present-day version of yourself.
Don't wait. The Class of 2021 will be knocking on Harvard's door soon. Please visit our Interviewer page to learn more and get involved. Thank you for your much needed help!