Upcoming Events
2017 Annual Dinner, June 6: Why Dylan Matters
Bob Dylan has been writing classics since the 1950s and he's still performing around the world - so much so that he could not even attend his own Nobel Prize ceremony in 2016. The guest speaker at the Annual Dinner on June 6 at Choate, Professor Richard Thomas, will explain Dylan's literary genius through the lens of a Classics scholar. Don't miss this fascinating presentation or the chance to welcome Harvard's Class of 2021. We'll cover it all in what is always our most fun event of the year. Reserve your tickets.


Special Auction for Original Harvard Artwork
The Club has come into possession of a very special pastel of the quintessential Harvard scene and we will be auctioning it off at the Annual Dinner. Proceeds from the auction will support the Harvard Book Prize. Click on the artwork to see an enlarged view.
Learn more about the artwork and the auction...
We need interviewers. We need You!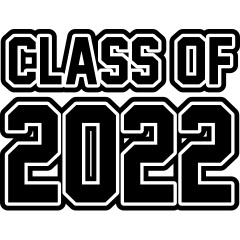 If you want to help us interview the amazing applicants to Harvard from southern Connecticut, don't wait...contact us today. Applications to Harvard are increasing every year, which is great news. If this trend continues, however, we won't have enough interviewers to meet all of these outstanding young people; a time-honored tradition for our club. If you can remember how pivotal your interview was to your Harvard experience, you will want to continue to "pay it forward" and give that same experience to the present-day version of yourself.
Don't wait. The Class of 2022 will be knocking on Harvard's door soon. Please visit our Interviewer page to learn more and get involved. Thank you for your much needed help!
Time to Join the Harvard Club
It's Membership Time. Join or Renew Today.
Your dues and your additional support for programs, such as the Harvard Book Prize and the Summer Community Service Fellowships help the club achieve its mission of promoting Harvard in Southern Connecticut and fostering excellence among young people in our communities. Please consider starting or renewing your club membership. Join us today...
Claim Your HarvardKey.
Your Harvard Login for Life

Click here to learn more about HarvardKey and then claim yours today.
Upcoming Events
5:45PM - 9:00PM Tue 6 Jun 2017

Featuring guest speaker, Professor Richard Thomas