Connecticut River Swallow Cruise
September 15 - Enjoy Connecticut's Swallow Spectacular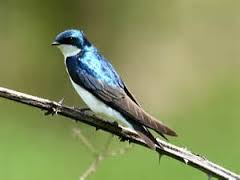 *** Sold Out. Add Your Name to the Waitlist ***
We are looking forward to one of the club's most popular events: a sunset cruise on the Connecticut River to watch the river swallows dance and dive in the sunset before diving to rest for the evening in the marsh. We'll cruise from Haddam for 3+ hours, enjoying good company, gorgeous views, expert narration from our guides and a natural phenomenon that will amaze you. Learn more about this very special event and purchase your tickets today...
Long Island Sound History Cruise
August 22 - Sunset Cruise on the Schooner SoundWaters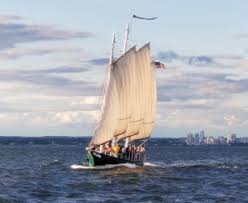 *** Sold Out. Add Your Name to the Waitlist ***
Enjoy a gorgeous two-hour sunset cruise aboard SoundWaters, an 80', three-masted replica of a 19th century sharpie schooner. The cruise departs from Old Saybrook at 6:00pm. We'll enjoy a light dinner and drinks as the crew provides a narration of the fascinating history of sailing and industry on Long Island Sound. Don't miss this very special summer event. Learn more and reserve your tickets today.
The Class of 2022 Takes the Stage
28 New Students from So. Connecticut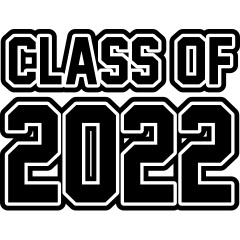 Southern Connecticut's Contribution to the Class of 2022:
Benjamin Jacob Dreier — Choate Rosemary Hall
Zev Joseph John Nicolai-Scanio — Choate Rosemary Hall
James Prescott Rose — Choate Rosemary Hall
Joseph Michael Anthony Young — Choate Rosemary Hall
Yejin Kim — Taft School
Benjamin Roberts — Taft School (deferring to Class of 2023)
Leigh Kendall Sharpless — Taft School
Solomina Mankosah Darko — Holy Cross High School
Anaga Dinesh — Woodland Regional High School
Katrina Jessica Hon — Pomperaug High School
Daiana Lilo — Waterbury Career Academy High School
Keiran Lewis Anderson — Hopkins School
Abigail Akua Miller — Hopkins School
Sophia Anna Vranos — Hopkins School
Mark Liu Xu — Hopkins School
David James Spitz — Hamden Hall Country Day School
Esther Caroline — Beth Chana Academy
Hannah Leigh McLaughlin — Frank S Bunnell High School
Chloe Anne Shawah — Masuk High School
Tolulope M. Adeniji — Amistad High School
Elizabeth Theresa Collier Boyer — Cheshire High School
Liam Christian Nuttall — Notre Dame High School
Johanna Victoria Alstott — Home School
Joshua Stephen Seth Archibald — Montville High School
Christopher James Arpin — Norwich Free Academy
Holly Larkin Conlon — Robert E Fitch Senior High School
Charlotte Winslow Johnstone — Stonington High School
Andrew Y. Zhang — East Lyme High School

How Can You Help? Help Us Interview the Class of 2023.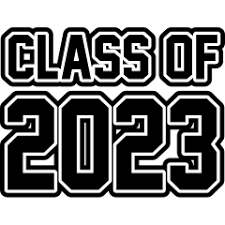 You can help us meet and interview outstanding young people. There is no bigger moment in a high school student's career than their college admission. As an interviewer, you have the honor and pleasure of getting to know the future of Harvard and to play a critical role in their college decisions. At the same time, you are one of Harvard's ambassadors in southern Connecticut. The opportunity to interview students is a unique privilege of Harvard degree recipients and we hope you will take advantage of it. Learn more about interviewing and join our team for the 2018-19 school year.
Time to Join the Harvard Club
It's Membership Time. Join or Renew Today.
Your dues and your additional support for programs, such as the Harvard Book Prize and the Summer Community Service Fellowships help the club achieve its mission of promoting Harvard in Southern Connecticut and fostering excellence among young people in our communities. Please consider starting or renewing your club membership. Join us today...
Claim Your HarvardKey.
Your Harvard Login for Life

Click here to learn more about HarvardKey and then claim yours today.
Upcoming Events
6:00PM - 8:00PM Wed 22 Aug 2018

We will notify people on the waitlist if tickets become available.

5:00PM - 8:30PM Sat 15 Sep 2018

Join Harvard friends to watch the acrobatic swallows perform their sunset dance!