Connecticut River Swallow Tour - September 14
SOLD OUT - Please add your name to our waitlist below to be contacted should tickets become available.

Join Harvard friends to watch the swallows perform their sunset dance!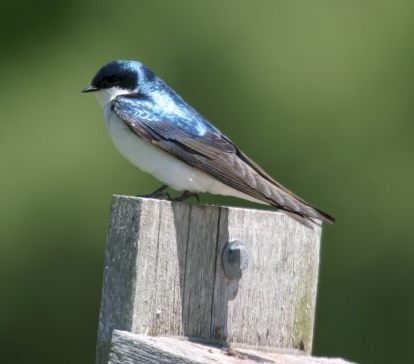 The Harvard Club is again chartering a very special vessel on the Connecticut River for an early fall sunset cruise. Our Captain, Mark and his wife, Mindy, are the pioneers of Tree Swallow watching! For the past 16 years they have brought individuals and groups on Adventure to a special spot on the Connecticut River where hundreds of thousands of Tree Swallows gather. After spending the day miles away, the swallows return each night to sleep in the reeds. They gather at sunset and perform aerial ballets forming an amazing display of art, coordination and cooperation! Over the years Captain Mark has found the best way to maneuver Adventure to allow perfect views from her open decks on the bow and stern. Her flexible seating ensures everyone gets optimal "up close and personal" viewing. Enjoy the entire evening! We will spend 3+ hours on the water. There is so much to see while cruising along the river. Many birds are migrating through the area including Bald Eagles and Great Egrets.
The Adventure's on-board naturalist will educate you on the swallow phenomenon and all the other wildlife we see. On the return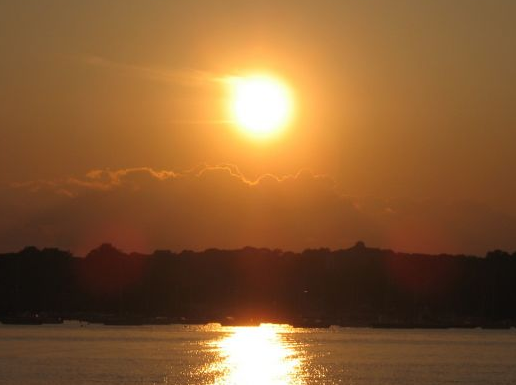 cruise home, there is time to chat with others and experience the river at twilight, blending into night. Don't forget your camera and binoculars (or borrow a pair of our binocs)! This is a
small group experience that is unique each sailing. Mark, Mindy and crew promise a great evening for all to enjoy the Tree Swallow show and this special time on the pristine Connecticut River!
The cruise departs the dock at 5:00pm and everyone should be on the dock by 4:30. The cost is $60pp and includes light appetizers, snacks, and non-alcoholic beverages, provided by the Harvard Club. You may also bring your own food or alcoholic beverages. Due to the length of this cruise, NO PASSENGERS UNDER 10, please.
The Adventure is docked at Dock #3 in Eagle Landing State Park in Haddam (across the river from the Goodspeed Opera House) with plenty of free parking. Map & Directions.
Click here to buy tickets!!!
When:
5:00PM - 9:00PM Tue 14 Sep 2021, Eastern timezone

Where:
Eagle Landing State Park
1 Marine Park
Haddam, CT 06438
[ Get Directions ]
Enter Waitlist Here...
Look Who's Coming:
Jennifer Tate
Daniel Beebe
AB '04
Don Beebe
AB '72
Nancy Beebe
Peter Gibbon
Guest of Peter Gibbon
William Korinek
Guest of William Korinek
Katherine Sokol
Guest of Katherine Sokol
Philip Howard
Guest of Philip Howard
Joel Schiavone
Guest of Joel Schiavone
Carol Riordan
Guest of Carol Riordan
Mary Kowalewski
Guest of Mary Kowalewski
Jane Henry
Miriam Giskin
Guest of Miriam Giskin
Katherine Sokol
Mary Jean Brown
Guest of Mary Jean Brown
Harold Attridge
Guest of Harold Attridge
Liljana Kaci
Vincent Delorey
Child
Elizabeth Langhorne
Guest of Elizabeth Langhorne
Joseph Woolston
Yale University
Guest of Joseph Woolston Woolston
Yale
David Jaffin
Guest of David Jaffin
Alfred Ingulli
Guest of Alfred Ingulli
Walter Sandoval Dusza
Andrew Piccolo
Guest of Andrew Piccolo
Daniel Dykes
... a total of 40 guests.
Note: to opt out from this list please sign in, go to My Account and change your preferences under My RSVPs.