Jan. 23 Harvard Choir at Battell Chapel & Casual Dinner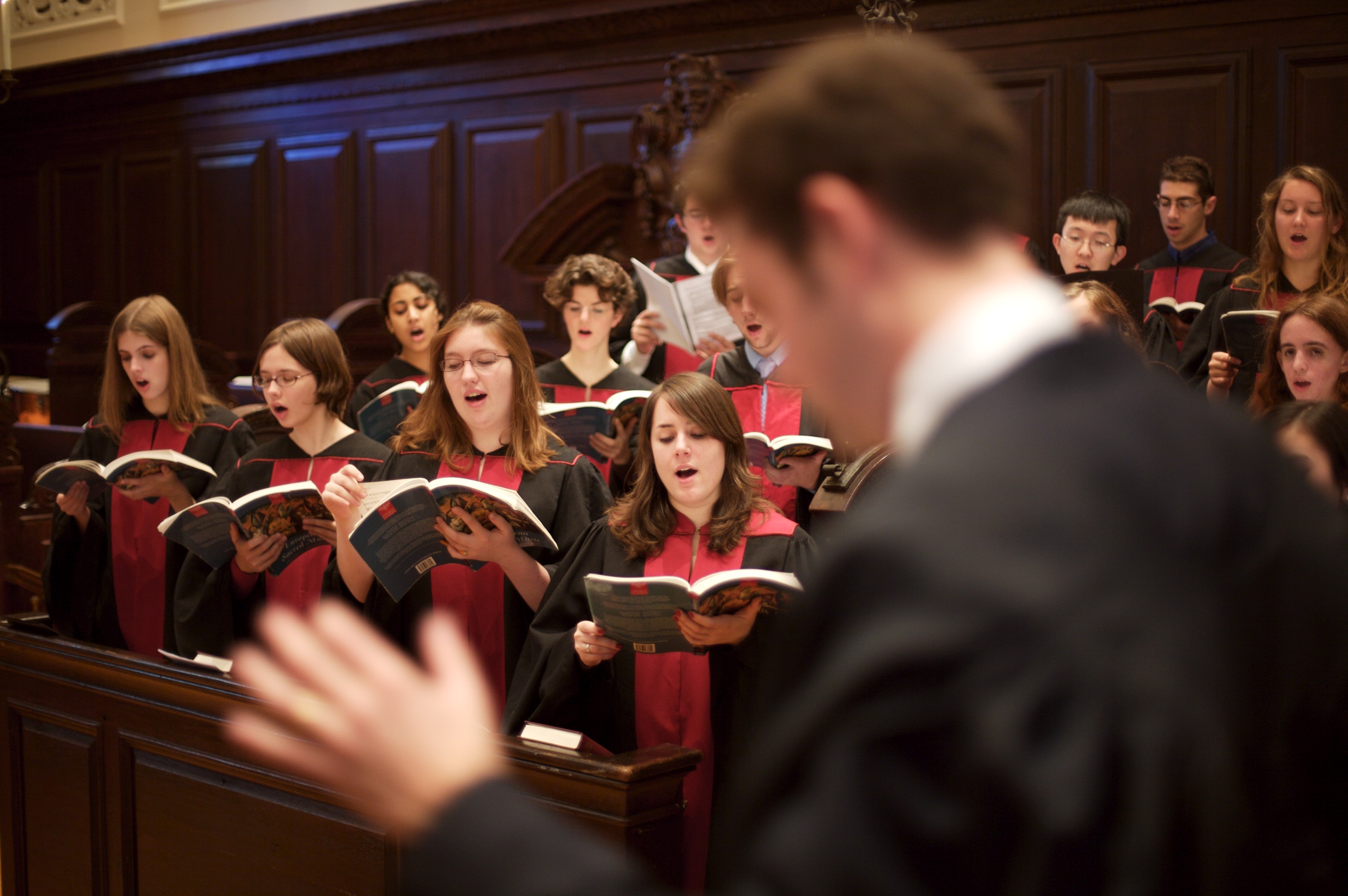 The
Harvard University Choir
is on tour and is performing at
Yale's Battell Chapel
on Friday, January 23 at 5:00pm. Considered the premier college chapel music program in the U.S., the HUC will perform works from Bach, Britten and Paulus during their hour-long recital. The concert is free.
Click Here
to enjoy a brief performance by the HUC.
Dinner with the Choir:
Immediately following the concert, the Harvard Club is hosting the Choir for dinner at the
Graduate Club
across the street from Battell Chapel. Alumni and guests are welcome and encouraged to join the students and fellow club members for a casual dinner of soups, salads, sandwiches and a dessert with a cash bar. Dinner is $20 per person. Advance reservations are requested. Reserve your dinner tickets
here
Can You Host a Harvard Student for a Night?
Do you have a spare bedroom, air mattress or even a comfortable sofa? College students aren't picky. They just need a place to sleep. The Choir travels on a tight budget and often relies on area alumni to help with some of their accommodations. Would you like to host one or more members of the Choir for the evening of Friday, July 23? Hosts will meet their students at the post-concert dinner (
dinner is complimentary
for alumni hosting a student overnight) and will need to return the students to New Haven the following morning by 9am. We are seeking accommodations for 20 students. If you can host a student, please contact Club President, Bob Mazzone, at
bobmazzone@post.harvard.edu