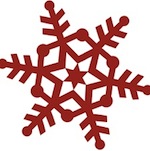 Harvard Club Winter Social, December 7
All Harvard Alumni Welcome.
Join us for the Annual Winter Social held on Thursday December 7 at 6:00pm at the The Graduate Club. Always a festive and casual affair, the only thing that could improve the evening is you! The event is free and all Harvard alumni are welcome so Please RSVP in advance so we can plan for a wonderful evening and then come celebrate the season...Harvard-style. We hope to see you there.
When:
6:00PM - 8:00PM Thu 7 Dec 2017 ( Timezone: Eastern )

Where:
Graduate Club
155 Elm Street
New Haven, CT 06511 USA
[ Get Directions ]
RSVP Here...
Look Who's Coming:
Bob Mazzone
Harvard Club of Southern CT
Jennifer Tombaugh
Manning Ding
Yale Law School
Alexandra Mack
Alexandra Mack
Lawrence Cohen
Yale School of Medicine
Donna Consolini
Yale University
Zachary Liscow
Yale Law School
Cindy Schoenfeld
Mark Schoenfeld
guy Ule
Wellington Shields and Co LLC
Carol Riordan
Hartford magazine
Jillian Cochran
Yale
Melinda Papowitz
Yale Divinity School
Vasiliki Yiannoulis Riva
Withers Bergman LLP
Rachel Sayet
Mohegan Tribe
Heidi Meisenkothen
Self
Stephanie Jacoby
RJA
Elaine Chapman
John Lundeen
Robert Wyman
Yale U,
Steve Gluck
Harvard ...
Steve Gluck
Harvard ...
Peter Erodici
Harvard Club of Southern Connecticut
eaton chen
Southern new england ear nose and throat
Jerald Dana Cole
Oxford House
Henry Auer, Ph. D.
retired
William Moorhead
Michael Diaz
Harvard College '98/Achievement First
Jerald Dana Cole
Oxford House
Andre Gabriel
Adobe Systems
Zhan Welcome
Sacred Heart Greenwich
Laura Dambier
James (& Marguerite) Lampman
retired M.D.
Christine Dokko
Liljana Kaci
Institute of Living
Anthony Dias
Connecticut Hospital Association
Nehal Khokhar
HCSC
Daniel Beebe
Harvard Club of Southern Connecticut
Monica Ganatra
Harvard
Jeff Hellman
Law Offices of Jeffrey Hellman, LLC/Transatlantic Bubbles, L
Kirsten Anderson
Peter Burrow
Harbormouth Capital LLC
John Endicott
None
Jean Huang
Yale
Ruth Torres
City of West Haven
Shelly Lowe
Harvard University Native American Program
Sam Sharma
Mendi Blue
Fairfield County Community Foundation
Peter Mark
Wesleyan University
Garnett Murray
City of Bridgeport BOE
Pelin Kivrak
Yale University
Charles and Nancy Needle
Harvard Club of S. Connecticut
peter lindenfelser
HCSC
Alexandra Gutierrez
Richard Lavely MD JD MS MPH
The Dr Tom Dooley Foundation
Jennifer Tombaugh
Tauck
Ed Edelson
retired
Christopher Woerner
Jennifer Tate
Barbara Pearce
Pearce Real Estate
Amy McCauley
Lipper International Inc
Norman Fleming
Wiggin & Dana
Rachel Kline Brown
LEAP
John & Rebecca Armstrong
Retired
Yoko Kawai
Mirai Work Space
Brisn McGrath
Chapel West Special Services District
Mary Wadley
Continuum of Care
Andrew Wolf
City of New Haven
Treeny Ahmed
Edible arrangements
Zachary Tumin
Columbia University SIPA
engladcapWD engladcapWD
engladcap
... a total of 71 guests.
Note: to opt out from this list please sign in, go to My Account and change your preferences under My RSVPs.