Guided Spring Migration Bird Walk
Bring your family for a guided bird walk at the peak of migration season!
Join expert birder, Ken Elkins, for an entertaining and educational morning bird walk at the peak of spring migration. The walk takes place on Saturday, May 5 at the Bent of the River Audubon Preserve in Southbury and is open and free of charge to all Harvard alumni, their families and guests. The walk starts promptly at 8:30am to take advantage of the most active viewing period of the day and and will conclude around 10:30am with coffee and refreshments. Bring binoculars and dress for the weather, including sturdy shoes. A limited number of binoculars will be available to borrow.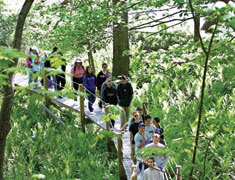 About Your Guide
Ken Elkins works at the Bent of the River Preserve and will lead us to the best birding locations and provide lessons and hints for bird identification and vocalizations along the way. You are in for an entertaining and educational morning bird walk at the peak of spring migration.
Ken has a degree in Environmental biology from SUNY and has worked in environmental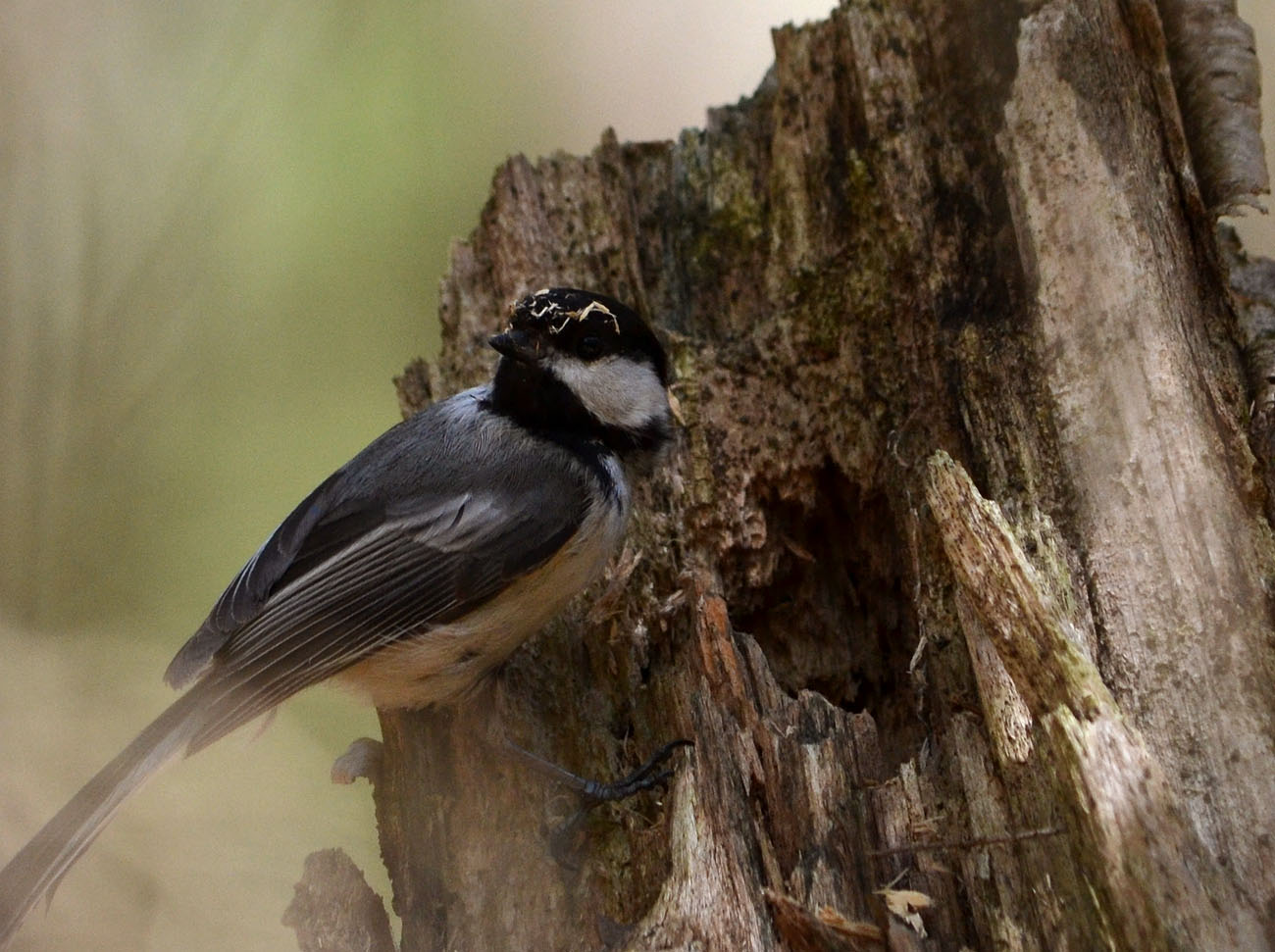 education for over 10 years before joining the staff at Bent of the River in 2008. Ken recently developed the multisensory and low cost therapeutic "Bird Tales" program to bring the natural outdoor world of birds to those living with dementia and helps them to share their experiences with others. Ken began bird watching when he was 10 years old and is an expert, not only at birding, but all other wildlife, as an educator, conservationist, ecologist, naturalist and more. He is an Education Program Manager with the National Audubon Society with previous positions as President of Connecticut Ornithological Association, Director of Education at Connecticut Audobon Society and as a Teacher/Naturalist at Westmoor Park.

This is a FREE event, but please RSVP below so we can plan for a great event. (note: please RSVP separately for each member of your party so we have an accurate count).

When:
8:30AM Sat 5 May 2018 - 12:00PM Sun 6 May 2018 ( Timezone: Eastern )

Where:
Audubon Center at Bent of the River
185 East Flat Hill Road
Southbury, CT 06488
[ Get Directions ]
RSVP Here...
Look Who's Coming:
Liljana Kaci
Harvard College
Vincent Deluise
ORA associates
Debra Hinck
ORA associates
Anne ('Betsy') Manning
Ecton Manning
(spouse -- Betsy Manning)
WALTER HARRIS
Kandi Skowronski
HCSC
Mina Xu
Yale
James Choi
Yale
Susan Forster
harvard club
Mary Schinke
Alexandra Mack
Alexandra Mack
Steven Schinke
Stuart Gardner
Harvard alumni
Liljana Kaci
Harvard College
Vincent Deluise
Harvard ALI Institute
Kurt Zeppetello
Kurt Zeppetello
Mary Ellen Kowalewski
Kathy Fine
Friend-Mary Ellen Kowalewski
Betty Guman
Henry Auer
Global Warming Blog
Benjamin Mayer
NA
Mary Peniston
KJ Lee
Meridian Support Company
Xin Hu
NA
Nancy Follis
Chris Woerner
JE Mc Sharry
Chris Woerner Architect
HENRY ALLEN
Harvard alum
ELYSE ALLEN
AFP
Mary Peniston
Henry Auer
self
Victor Altshul
Harvard alumnus
Paul Smith
InnerChange
Eric Olsen
n/a
Sam Sharma
The Northwood Program
Shaila Sharma
N/A
Danielle Hawthorne
Southbury Neighbors Magazine
... a total of 38 guests.
Note: to opt out from this list please sign in, go to My Account and change your preferences under My RSVPs.