Annual Dinner, June 7: Harvard's History of Everything
Featuring guest speaker, Megan Sniffin-Marinoff, , Harvard University Archivist
"Want to see some cool stuff?" is how Harvard University archivist, Megan Sniffin-Marinoff greeted a recent visitor to the archives, located in Pusey Library in Harvard Yard. Her job since 2004 has been to document and catalogue everything Harvard. She can show you math exams from 1875 and John Hancock's financial records when he was Harvard's treasurer from 1773 -1777. Megan will present some of her cool stuff at the Annual Dinner.
Join Harvard friends from across southern Connecticut for the Harvard Club's Annual Dinner, our culminating event of the year.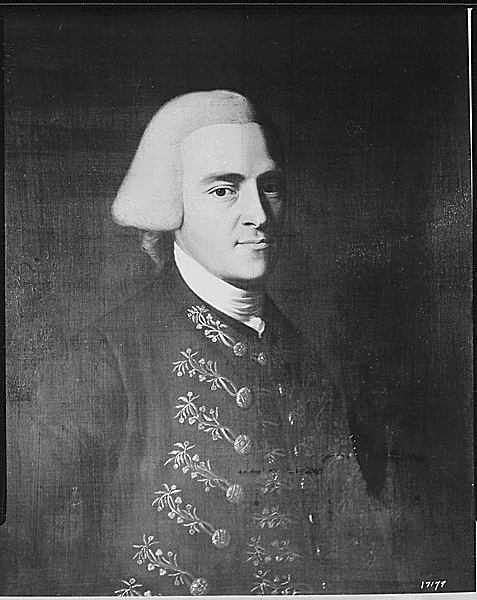 Taking place at the Ruutz-Rees Commons on the beautiful campus of Choate Rosemary Hall in Wallingford, the Annual Dinner brings together Harvard's past, present and future:

Alumni and guests from all schools and all years.
Recipients of the Harvard Club Summer Community Service Fellowships
Newly admitted members of Harvard's Class of 2022!
When: Thursday, June 7 5:45pm - Cocktails; 6:45pm Dinner
Where: Ruutz-Rees Commons, Choate Rosemary Hall in Wallingford
Tickets: $55 pp
If you want to pay by check, please email Christine Ferrucci at cferrucci@elslaw.com.
When:
5:45PM - 9:00PM Thu 7 Jun 2018 ( Timezone: Eastern )

Where:
Choate Rosemary Hall / Ruutz-Rees Commons
100 Rosemary Lane
Wallingford, CT
[ Get Directions ]
Look Who's Coming:
Jennifer Tombaugh
Joseph Cappelleri
Alexandra Mack
Ruth Torres
Peter Erodici
Nehal Khokhar
HCSC
W. Shea
Deborah Pan
Cindy Schoenfeld
Mark Schoenfeld
Robert Alvine
Peter Burrow
Robert Mazzone
Kim Mazzone
Jennifer Tate
Mark Goumas
Dan Beebe
AB '04
Nancy O'Neil Beebe
Don Beebe
AB '72
Joseph Scanio
Lena Nicolai
John Lundeen
AB '74, MPP '78
Gael Simonson Lundeen
AB '79, MBA '81
Liljana Kaci
Jerald Cole
Oxford House of Connecticut
Janet Cole
Pfizer
Lisa Jones
John Endicott
Guest of John Endicott
Christine Dokko
Ed Boyle
Ryan Boyle
Gerald Zuckier
Anna Wootton
North Haven High School
Sam (Shiv) Sharma
Maryam Rashid
Eugene Skowronski
... a total of 37 guests.
Note: to opt out from this list please sign in, go to My Account and change your preferences under My RSVPs.