Connecticut River Clean Up - September 29
Help keep the Connecticut River beautiful!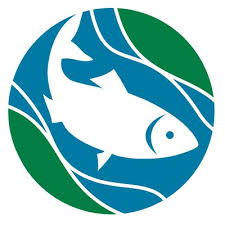 NOTE: There is good news and bad news. The good news is we have had an excellent response by alumni who want to join in the clean-up. The bad news is that the Connecticut River Museum's team is growing too large and they have asked us to cap our volunteer force at its current level. Thank you for your interest in helping and we will seek other community service opportunities for the club to support.
Join volunteers from the Harvard Club in the Source to Sea Cleanup, a multi-state morning of volunteering along the Connecticut River. We will be joining the Connecticut River Museum team in cleaning up Nott's Island, near Essex. Saturday, September 29, 9am-noon. Anyone and all ages are welcome.
Gloves and trash bags will be provided. Dress in clothing and shoes that you don't mind getting wet/dirty. Don't forget things like sunscreen, water and snacks! You will receive a free t-shirt. Questions? Contact Christine Dokko at cdokko@gmail.com or 203-533-5021 for more information.
When:
9:00AM - 1:00PM Sat 29 Sep 2018 ( Timezone: Eastern )

Where:
Connecticut River Museum
67 Main Street
Essex, CT 06426
[ Get Directions ]
Look Who's Coming:
Mary DeMarco
Jared DeMarco
Elizabeth Kirmmse
Harvard Club of Southern CT
William Kirmmse
Harvard Club of Southern CT
Benjamin Tolchin
Dorothy Tolchin
Natalie Tolchin
Daughter of Dorothy and Ben Tolchin (Dorothy and Ben also at
Zachary Tolchin
Son of Dorothy and Ben Tolchin (Dorothy and Ben also attendi
Jane Zirlis
Jennifer Tate
Christine Dokko
David Theobald
Nancy Williams
Gracie Theobald-Williams
Nehal Khokhar
Sara Hashmi
... a total of 16 guests.
Note: to opt out from this list please sign in, go to My Account and change your preferences under My RSVPs.