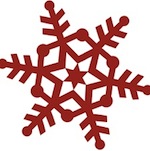 Harvard Club Winter Social, December 5
All Harvard Alumni Welcome.
Join us for the Annual Winter Social held on Wednesday, December 5 at 6:00pm at the The Graduate Club. Always a festive and casual affair, the only thing that could improve the evening is you! The event is free and all Harvard alumni are welcome so Please RSVP below so we can plan for a wonderful evening and then come celebrate the season...Harvard-style. We hope to see you there.
When:
Wednesday, 12/5/18 at 6:00pm - 8:00pm | iCal
Where:
Graduate Club
155 Elm Street
New Haven, CT 06511 USA
[ Get Directions ]
RSVP Here...
Look Who's Coming:
Bob Mazzone
Deborah Pan
Esana Plastic Surgery Center and MedSpa
Tanya Mezhebovsky
Alexion
Ilana Kelsey
Yale University
Nehal Khokhar
HCSC
Elaine Chapman
Retired
Jessica Tueller
Yale Law School
P Andrew Howard
Howard & Associates
Michael Diaz
Rachel Sayet
Heidi Meisenkothen
CONSULTANT - Independent
Peter Gibbon
Kirsten Anderson
Lauren Stone
Yale School of Medicine
Andrew Wolf
City of New Haven
Beverly Tryon
Berklee College of Music
Peter Gibbon
Boston University School of Education
Carol Gibbon
Steve Gluck
Veritas Independent Research
Joseph Cappelleri
Pfizer Inc
Sam Sharma
n/a
Carlin Aloe
Christine Simon
Yale School of Medicine
Henry Auer
Wilma (Willi) Stahura
Joseph Scanio
Joseph Scanio
Lena Nicolai
Dan Beebe
HCSC
Stanley Chartoff
Hartford Hospital
John Endicott
... a total of 31 guests.
Note: to opt out from this list please sign in, go to My Account and change your preferences under My RSVPs.