Annual Dinner, June 6:
From Harvard to Hollywood. what a joke!
Mike Reiss, AB '81 Recounts His Comedic Pathway from Harvard to Homer Simpson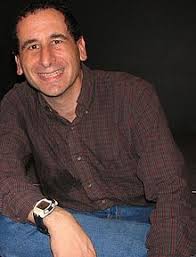 When Mike Reiss was asked to write for a new animated sitcom called The Simpsons in 1989, he figured it would be a good summer job and that it wouldn't hurt his career...because no one would ever watch it! 30 years later, The Simpsons is the longest running scripted show in television history and Mike has won four Emmys and a Peabody Award for his comedy writing. He ran the show in Season 4,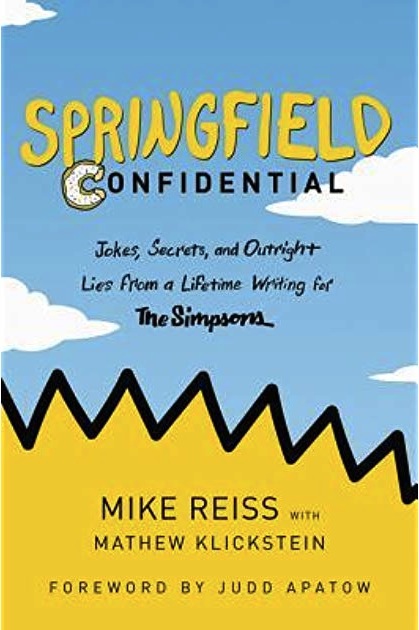 which Entertainment Weekly called "the greatest season of the greatest show in history."
A native of New Britain, CT, Mike will take us behind the scenes of Hollywood comedy; writing for The Tonight Show with Johnny Carson, Joan Rivers, Gary Shandling and Pope Francis. No kidding!
Mike's 2018 book, Springfield Confidential, about his 30 years with The Simpsons, has been a hit with Simpsons fans, but you don't have to know the name of Homer's father (Abe) to enjoy it. If you want to laugh, pick up a copy (read the review). And make sure you bring it to the dinner to be signed by the author.
A Special Harvard Evening
Join Harvard friends from across southern Connecticut for the Harvard Club's Annual Dinner, our culminating event of the year.
Taking place at the Ruutz-Rees Commons on the beautiful campus of Choate Rosemary Hall in Wallingford, the Annual Dinner brings together Harvard's past, present and future:

Alumni and guests from all schools and all years.
Current students - recipients of the club's Summer Community Service Fellowships
Newly admitted members of Harvard's Class of 2023!
When: Thursday, June 6 5:45pm - Cocktails; 6:45pm Dinner
Where: Ruutz-Rees Commons, Choate Rosemary Hall in Wallingford
Tickets: $55 pp
If you want to pay by check, please email Christine Ferrucci at cferrucci@elslaw.com.
Please purchase your tickets early. Seating is limited and the evening will sell out.
When:
Thursday, 06/6/19 at 5:45pm - 9:00pm | iCal
Where:
Choate Rosemary Hall / Ruutz-Rees Commons
100 Rosemary Lane
Wallingford, CT
[ Get Directions ]