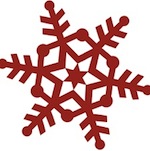 Harvard Club Winter Social, December 11
All Harvard Alumni Welcome.
Join us for the Annual Winter Social held on Wednesday, December 11 from 5:30-8:00pm at the The Graduate Club. Always a festive and casual affair, the only thing that could improve the evening is you! The event is free and all Harvard alumni are welcome so Please RSVP below so we can plan for a wonderful evening and then come celebrate the season...Harvard-style. We hope to see you there.
When:
5:30PM - 8:00PM Wed 11 Dec 2019 ( Timezone: Eastern )

Where:
Graduate Club
155 Elm Street
New Haven, CT 06511 USA
[ Get Directions ]
RSVP Here...
Look Who's Coming:
Alexandra Daum
Field Properties
Peter Gibbon
Carol Gibbon
Elaine Chapman
Margaret pederson
Xamax
Ruth Torres
Lauren Stone
Yale School of Medicine
Mary Jean Brown
Harvard chan school of public health
Michael Diaz
Achievement First
Michael Diaz
Achievement First
Jennifer Heikkila Diaz
Teach For America
Samantha DeGennaro
Kevin McCarthy
Thomas Shea
Fairfield College Preparatory School
Andy Howard
Howard & Associates
Heather Howard
Howard & Associates
Saveena Dhall
Yale University
Keon Ho Lim
Imani Tisdale
Proskauer Rose LLP
Cindy Schoenfeld
Monica Ganatra
Rachel Sayet
Tantaquidgeon museum
Esan Simon
U.S. Coast Guard Academy
Robert Alvine
i-TEN Management Corp.
Jonathan Harounoff
XPO Logistics
Stephanie Posner
Yale SOM/Jackson
John Lundeen
Rachel Kline Brown
LEAP
Jerald Cole
Oxford House of Connecticut
Maryam Rashid
Nehal Khokhar
HCSC
Babar Khokhar
Anne Gallant
Peter Burrow
Yves Joseph
RJ Development & Advisors LLC
Rocco Mancini
IEBP Insurance & Employee Benefit Plans
John Endicott
Mandar Muzumdar
Erica Leinmiller
Micah Dose
Guy Ule
Wellington Shields & Co LLC
Julie Peters
Wilma (Willi) Stahura
Leandra Patterson
Maryam Rashid
Stanley Chartoff
Karen Chartoff
Bob Mazzone
Kirsten Anderson
Gloria Chen
Yale School of Medicine
Herman Green
Benman Industries
Keatjin Lee
Sam Sharma
Global Study Treks/The Northwood Program
Donald Smart
The Smart Law Firm
Jessica Tueller
Sheila Kearney
Jennifer Tate
Barbara Pearce
Pearce Real Estate/The Connecticut Hospipce
Jeremiah Donovan
law offices of jeremiah and terry donovan
Jeremiah Donovan
law offices of jeremiah and terry donovan
Jonathan Westphal
Yale
Alex Kleiner
peter& coral lindenfelser
Lauren Tropp
Tropp Educational Consulting
Jon Tropp
Day Pitney LLP
Morgan Buchanan
Madeleine Tessier-Kay
Ulrike Reinisch
Dan Beebe
Brian McGrath
Kirsten Anderson
Tianyang Xi
MIt
Joseph Cappelleri
Pfizer Inc
Joe Scanio
Lena Nicolai
Emilie deBrigard
... a total of 77 guests.
Note: to opt out from this list please sign in, go to My Account and change your preferences under My RSVPs.